With the brand heritage stemming from the suburban underground scene in Olari, Espoo, the namesake Olarin Panimo has not only street credibility, but also upbeat methods for their product development.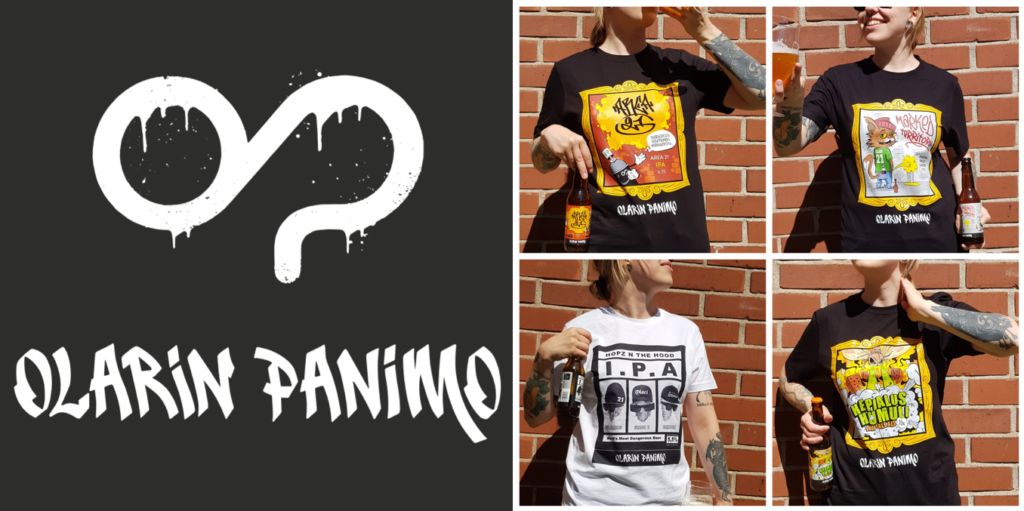 (c) Olarin Panimo
The ongoing trend of craft beers has set off an expanding generation of microbreweries. Olarin Panimo, launched in 2015, is currently residing in Otaniemi with their own taproom and production facilities. We met the founder Ville Leino, and were invited to sample the beer flavors and hear about the company's product development processes.
Unlike most industries, the culture in the field of craft beers is very open for collaboration – even to the extent of sharing recipes with rivaling breweries! Since there is no formal education available, networking is a universal practice to share and develop one's know-how in brewing. According to Leino, peer evaluation is a valid way to get feedback for your own products and to learn from the way others have worked. Every now and then Olarin Panimo joins forces with another brewery in developing a co-created recipe and sold with both brands in the same label.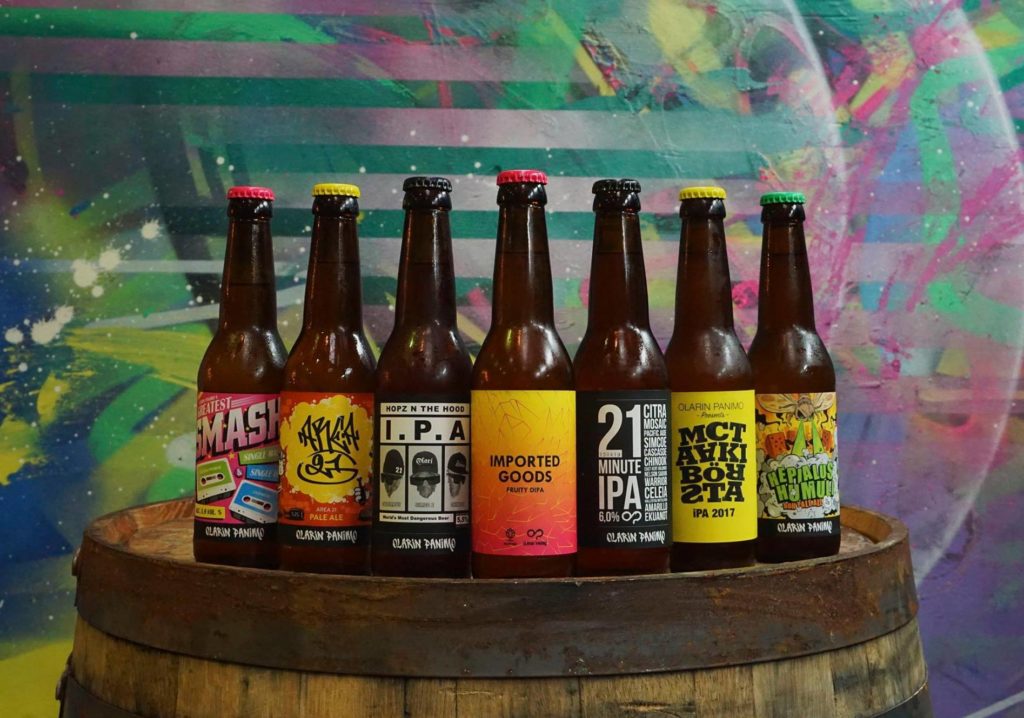 (c) Olarin Panimo
In addition to taking an active part in dialogue on an entrepreneurial level, Olarin Panimo is also exceling in cooperation with their distribution channel. The company has managed to create a close network of restaurants and bars which function as testing platforms for new product development. Known for their innovative product variants, the brewery is able to produce small batches of new flavors that are then sold under the label 'Mick Check' in the selected partnering bars as tap beer. If the response from these test rounds of rapid prototyping is positive, Olarin Panimo then proceeds to creating a name and a visual identity for the flavor. The brewery has a breath-taking pace of developing a new flavor every month.
The brewers have a keen sense of taste themselves, but they simultaneously hand out samples for professionals in their network to gather more in-dept feedback. Olarin Panimo is also keeping an ear out for end-users not only through sales figures, but also via a rating app, where they have already gathered an impressive 20,000 evaluations for their merchandise. The brewery's marketing efforts are mainly concentrated on social media. The brand story and visual identity reflect underground vibes and streetwise aesthetics of Olari's skateboard and rap scene, which has gained strong brand loyalty among their target group in Facebook and Instagram. But as Ville Leino states: "The brand story is important, but the taste and quality of the beer must be good. The coolest thing in this for me is developing novel recipes as a forerunner!"
---
DesignBites is a multidisciplinary Aalto Design Factory research project investigating the needs and practices of experimentation and design work in food and beverage startups and SMEs amidst their internationalisation efforts. During the first year of the research project, we've focused on Finnish startups food and beverage ventures, tracking the development activities of 17 companies ranging from premium food and drinks with local ingredients to creating new markets and consumption patterns. In 2019, we're broadening our view to different ecosystems across the world. Follow our journey from: Twitter & Instagram