Creative, impactful and collaborative food and beverage ventures
DesignBites investigates the co-creation and experimentation practices, networks and collaborations with diverse stakeholders, and design work of food and beverage ventures amidst their internationalisation efforts. Our aim is to share insights and support entrepreneurs in their development efforts towards better (and sustainable) business and products, inspire new people to get involved in the F&B industry, as well as create academic and practical publications. Check out our experimentation insights, filled with insights, tools, a podcast and more!
The launch of the project in 2018-2020 has been funded by Antti and Jenny Wihuri Foundation and 2020 with the help of Business Finland Corona Co-creation funding. So far, we've focused on Finnish ventures, tracking the development activities of over 50 companies ranging from premium food and drinks with local ingredients to creating new markets and consumption patterns. Currently we are deepening our understanding of the creative responses and experiments entrepreneurs and their stakeholders are engaging in the face of the pandemic!
Want to get in on the action? To get started on the practical side of co-developing new offering and operations, take a look at our stakeholder mapping, ideation and experimentation toolkits! And follow us for current insights, participate in our open collaborative events and get in touch to join the project!
---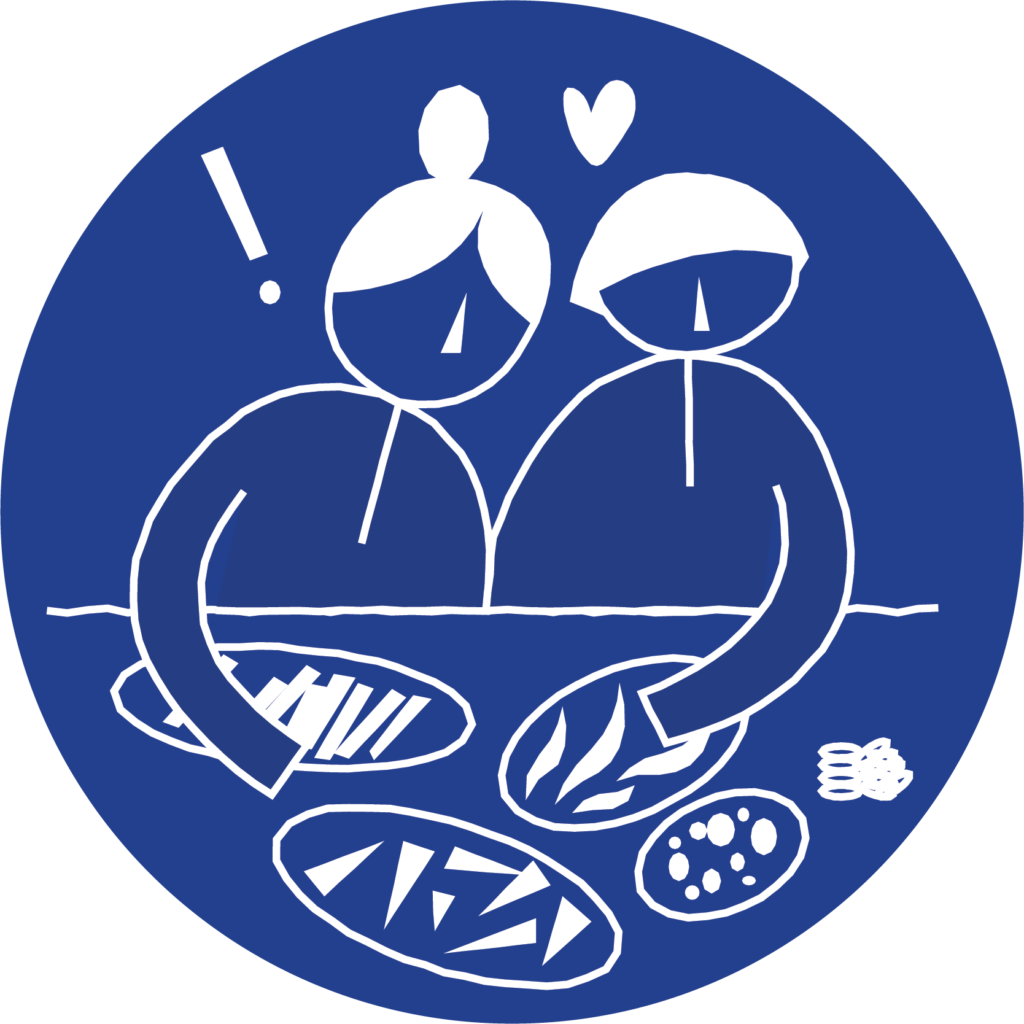 Co-creation & experimentation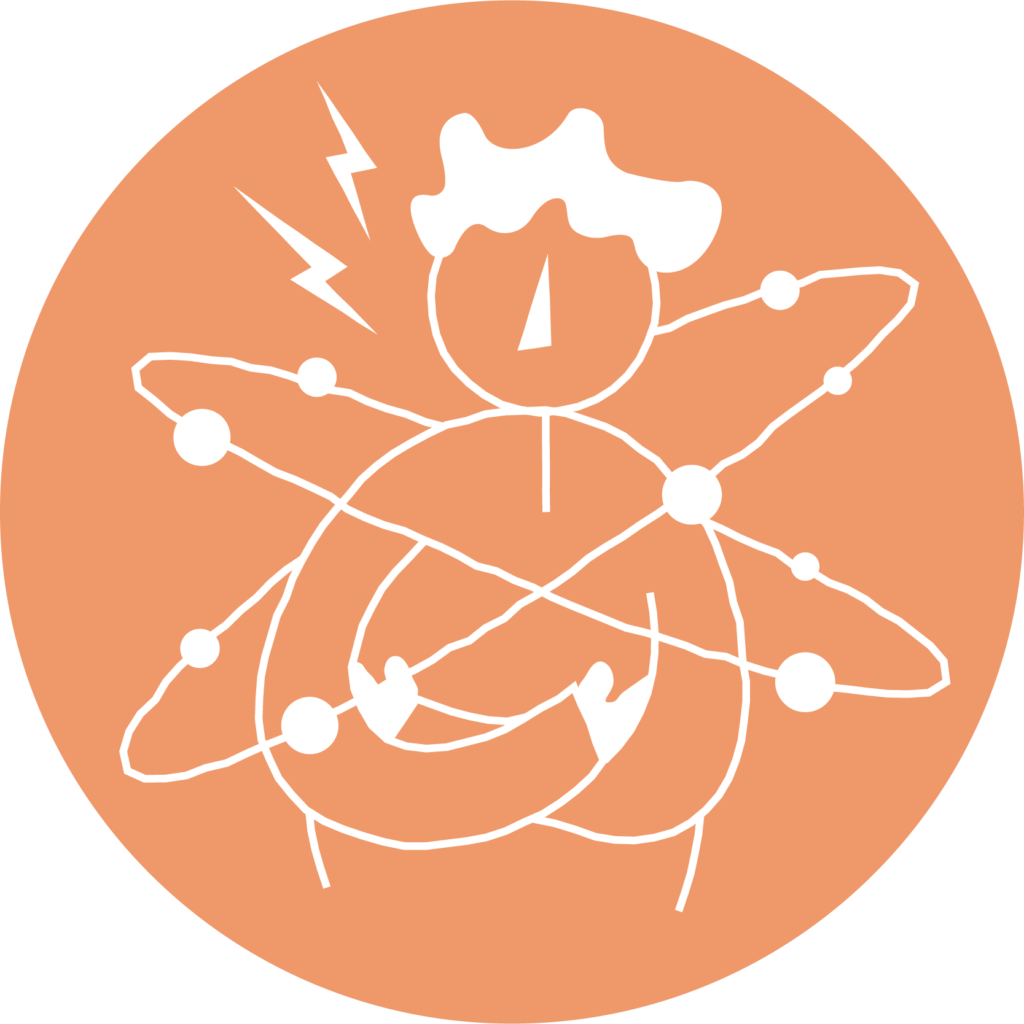 Networks & stakeholders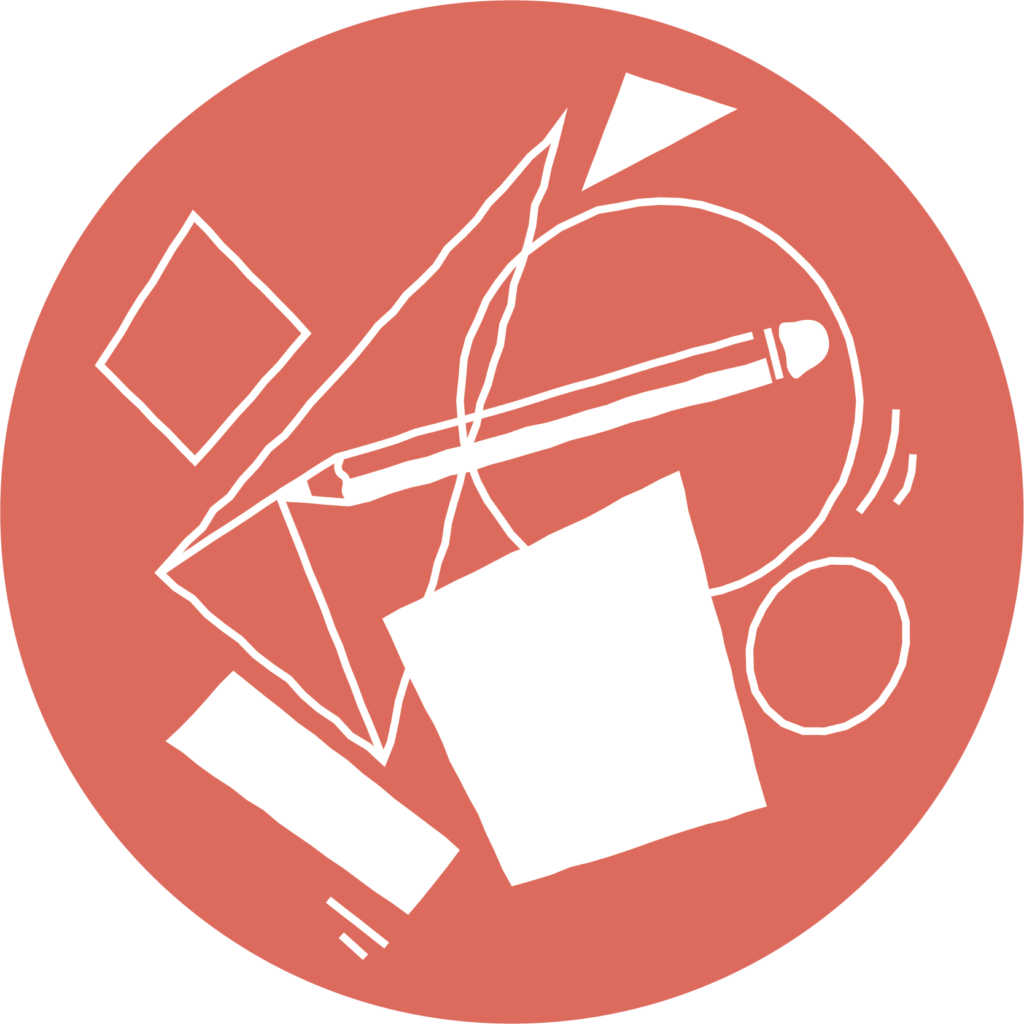 Creativity & role of design
Different ways of co-creating and experimenting
Most development efforts with external stakeholders we've seen so far can be grouped into one of four types of efforts. Frequent customer test sessions are integral to particularly flavor development efforts, such as the ice creams of Kolmen Kaverin Jäätelö. Showrooms and test laboratories are created to both promote the brands of food and beverage ventures as well as to bring consumers and business partners closer to the product development activities.
In addition to working with consumers directly, collaborating with bartenders or restaurants to co-create or gather feedback on their products has been utilized especially in beverage ventures. On the other hand, particularly in the case of new food categories products, such as cricket products, working with local smaller niche distributors such as Ruohonjuuri shop has often been an important place to introduce and test new products in the market and gather feedback from 'early adopter' customers.
Social media, especially Instagram and Facebook, have been very powerful tools to engage users in co-creative development efforts. Testing and collecting ideas, gathering user feedback and building interactive user communities, have been common practices throughout our cases. Moreover, when thinking about internationalization gathering user feedback across the globe has been easy and quick through different hashtags and following other food and beverage companies.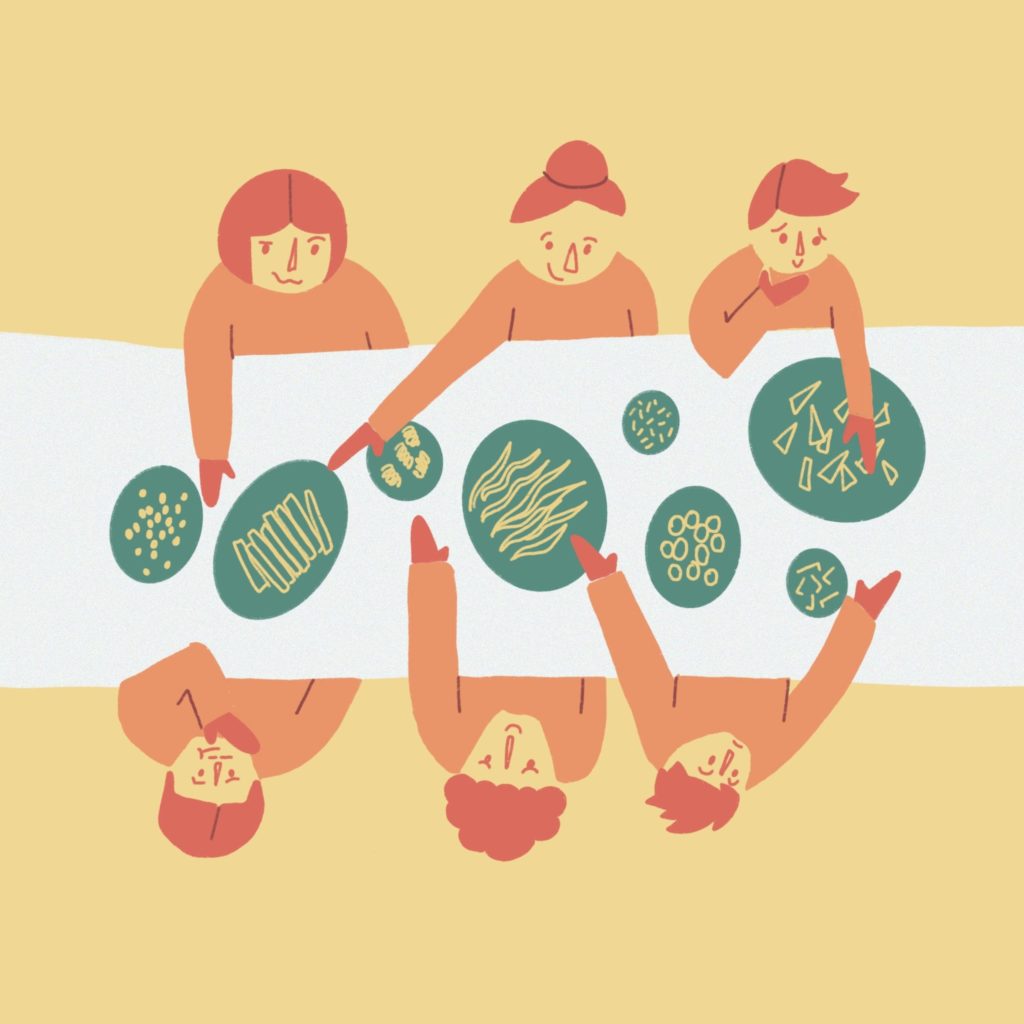 What is being designed?
The food or drink itself, its packaging, brand and stories are the most frequent objects of design in food and beverage ventures. As one of food entrepreneur remarked:
"You need to sell the product to the consumer twice, first with the package and a second time with the taste."
In addition to preserving the goods inside, package design issues focus around two issues: standing out and conveying quality. Attention to fine details is both a way of conveying quality and building stories. For example, Kyrö Distillery's unique font was derived from an historical war memorial  and 'the Seal of approval' found in the bottle caps was a quirky way add something special to the mandatory seal needed for export. Stories were also built into the names of products, such as Nord-T craft tea blends like "Barefoot biking", "Polar Night Cap" and "Sunset at Noon".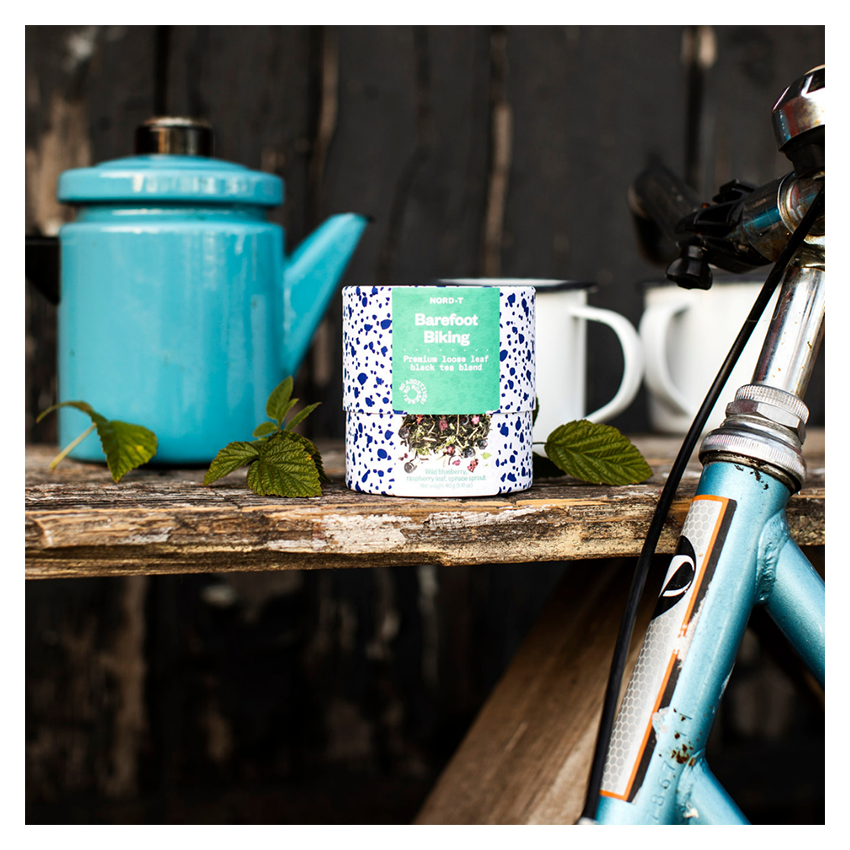 NORD-T Barefoot Biking tea / @nordtcompany
Expanding across borders
The need to understand foreign markets and customers before exporting products varies greatly between ventures. Some rely heavily on the know-how of a local importer, others prefer to personally learn about the market and build connections in the foreign surroundings. For example, in the case of Goodio, understanding the local market has been a prerequisite and vital part of the internationalization process. They personally tested sales in a number of New York stores, pre-establishing desirability to provide more leverage in negotiating with importers.
For many of our case companies, social media channels and an active presence in for example Instagram and Facebook had not only increased brand awareness and sales, but also attracted business-to-business interest from abroad. Many requests to import products, some leading to distribution agreements and sales, had come through for example an Instagram message.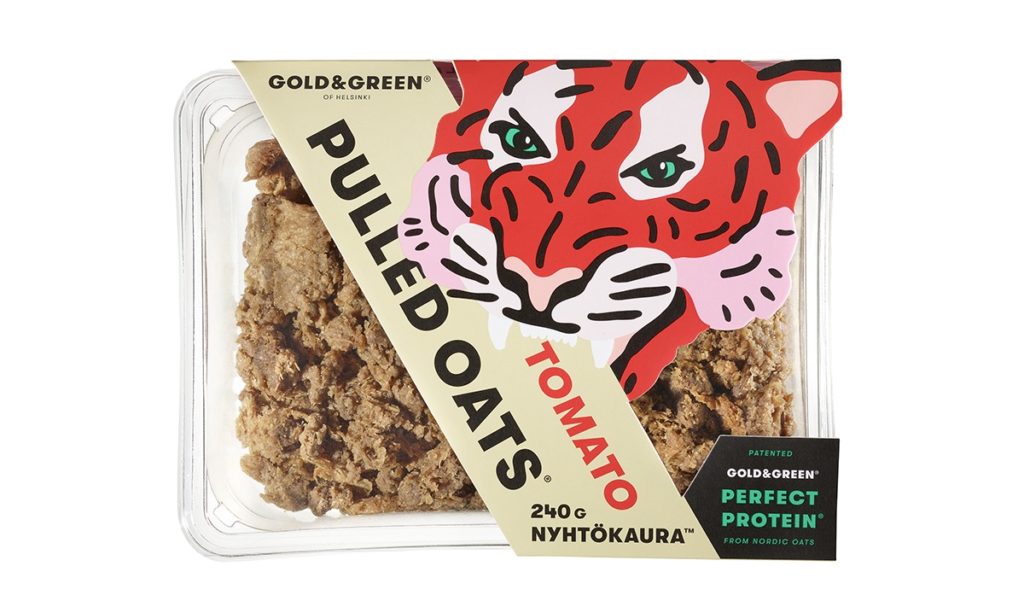 Gold & Green Pulled Oats package / @goldandgreenfoods
On the other hand, new food and beverages might demand completely new markets. Here ventures might have to expand considerable effort to educate and create a demand for new ingredients and types of products. Design can help in this, for example Gold&Green creating their initial pulled oats packages to look and feel much like the minced meat packages that have been traditional staples of household cooking in Finland.
DesignBites