WHAT IS DF
Aalto Design Factory (ADF) is an interdisciplinary product design and learning hub uniting students, teachers, researchers, and industry. We aim to build a new kind of passion-based learning culture for Aalto University. You are welcome to join us!
---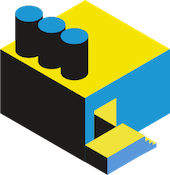 DF MANIFESTO
Design Factory activities have spread around the globe! Design Factory Global Network members operate based on the same philosophy and principles and provide familiar DF-environment for their local community. The goal is to be the leader in international university collaboration beyond academic boundaries.
---

DF TO THE WORLD
Aalto Design Factory was born from a research project focused on creating an ideal physical and mental working environment for product developers and researchers. Today ADF is one of the spearhead projects and one of the first physical manifestations of Aalto University encouraging and enabling fruitful interaction between students, researchers, and professional practitioners.
About