Although tea has been around for thousands of years, there can still be room to innovate. Taking a stance on changing the way we drink tea in the Nordics and raising awareness over the remarkable natural resources in our backyards, NORD-T has created the first of a kind Finnish Tea Ceremony.
Initiating cultural change appeared to be one of the most frequent 'missions' for our case ventures. These missions haven't only brought to our attention on an ideological level, but we've seen various actions to bring about the shift in peoples' attitudes and beliefs.
Involving woollen socks, spruce tree branches, logs and handmade ceramic tea cups, this ceremony immerses the participants in a multi-sensory experience of being in a forest while enjoying the craft teas made of wild ingredients. Not only drawing from the Finnish forest-cabin-lifestyle, the tea enthusiast founders have studied carefully the more traditional tea ceremonies, especially in Japan, and created a unique experience around the Nordic and Asian culture of consuming tea.
"When we talk about providing experiences, telling stories about forests, in addition to through our teas – the [Finnish] tea ceremony, which is very forest oriented, talks about this bond and connection to nature."

Nina / NORD-T
After planning and visioning internally, as well as learning from their group of Pioneers (a group of tea enthusiasts around the globe), the first public ceremony came to live in the summer 2018 in the Superwood Festival. More sessions followed in Japan, where improvisation of the props was needed as it would have been difficult to import entire spruce trees in the airplane.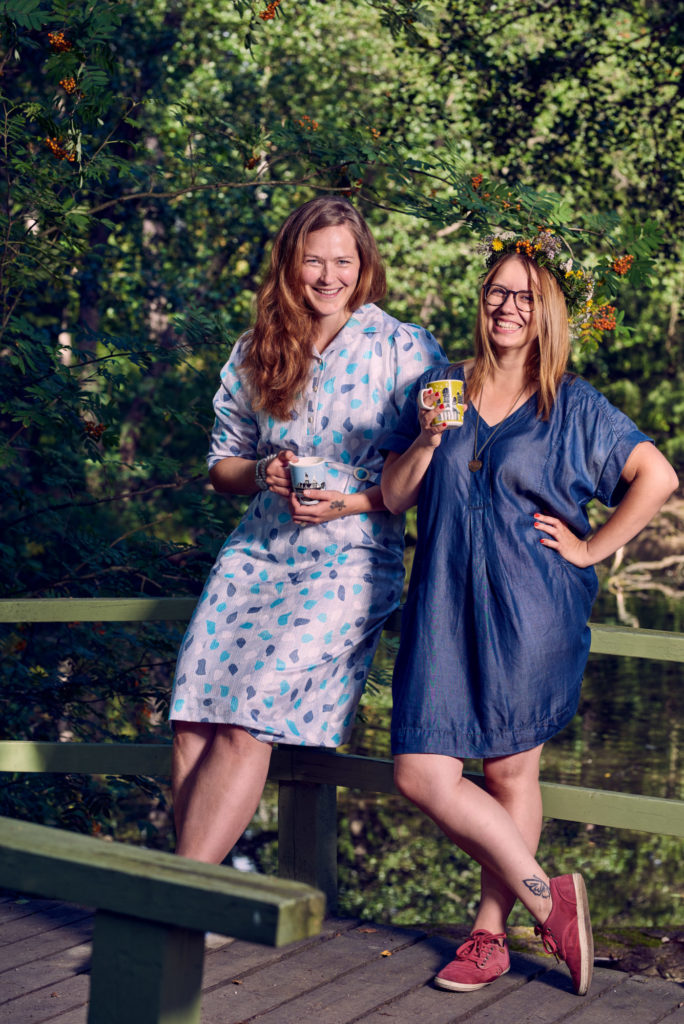 ---
DesignBites is a multidisciplinary Aalto Design Factory research project investigating the needs and practices of experimentation and design work in food and beverage startups and SMEs amidst their internationalisation efforts. During the first year of the research project, we've focused on Finnish startups food and beverage ventures, tracking the development activities of 17 companies ranging from premium food and drinks with local ingredients to creating new markets and consumption patterns. In 2019, we're broadening our view to different ecosystems across the world. Follow our journey from: Twitter & Instagram