With some new additions to the "regulars" here at the researchers' Aquarium on the 2nd floor, we'd like to update who's doing what. Read on, and do come talk to us when you see us in the building!
Researchers are working hard on the second floor of the Design Factory. Read below for a quick catch up on what we're currently working on, or even better, pop by to meet us!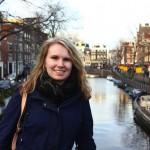 Anni Laakkonen
"My research focuses on quality learning, learning environments, and the development and assesment of general skills in higher education. My background is in biosciences and pharmacy."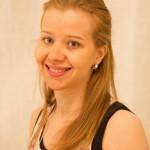 Heli Nissilä – studying sustainability in business (Department of Management Studies, School of Business)
"I am wrapping up my PhD on the legitimation of nascent industries for emerging sustainable energy technologies. I focus on solar energy in the North; in a setting where the sun does not shine. My major research effort is on temporality in legitimation, how actors negotiate and organize time and how this interlinks with perceptions about the "appropriateness" of a rising sustainable domain. I also investigate "collective spaces" in industry emergence, like seminars and projects that either physically or metaphorically bind actors to one another. I teach corporate responsibility and business ethics, as well as qualitative research methods.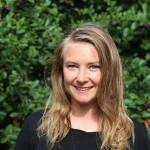 Irena Bakic – Exploring ways we can empower marginalised youth and adolescent with design thinking.
"I am writing my master's thesis about empowering marginalised youth with design thinking, and I'm also putting theory into practise by developing a design toolkit for this purpose."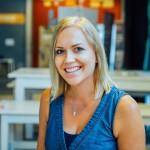 Maria Clavert – exploring novel ways of promoting pedagogical development in the fields of science and technology.

"Currently finalising the compilation part of the Doctoral thesis, resubmitting the final article for the thesis, and contributing to the upcoming book on DF style development. Interested in the research possibilities related to the teaching experiments conducted at the ADF platform. Member of the Aaltonaut teaching team and teacher in charge of Teaching Partner mentoring program."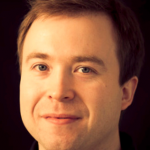 Mikko Illi  – MIND research group
"Developing my PhD thesis on B2B sales agents' and purchasers', aiming to research and develop tools used for communicating in sales negotiations. Design and development of these tools involves active participation with multiple stakeholders in buying and selling organisation. There we videotape and analyse the sales activities, and prototype them. I'm writing articles on the subject right now and building next projects around the theme."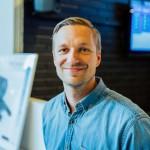 Miko Laakso

"February saw the official initiation of our FUCAM (Future Aircraft Cabin for Asian Markets)-project in collaboration with Airbus and various other organizations. The project is funded by the European Union Horizon 2020 –programme and will last three years. I am now busy working with Samuli and Viljami on the project initiation and kick-off. Other major ongoing work includes the book on DF way of developing and Thesis instruction. In addition I am am preparing two journal papers related to decision-making in industrial design agencies and the PD6-workshop."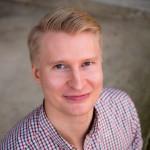 Samuli Mäkinen
"In collaboration with Airbus and several other industrial and research partners from Europe and Japan, the new FUCAM project aims to develop a conceptual airplane cabin design dedicated to the Asian market for year 2025 and onwards. Together with Miko and Viltsu, we will focus on qualitative user research, concept design, and facilitating the collaborative process. I'm also writing the (hopefully) final article for my dissertation, about how user involvement resources for a projects form so that organizations can better manage their systems for user insights. I'm also working on a DF Book chapter discussing physical representations as communication tools between service stakeholders."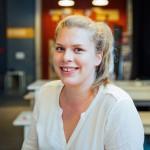 Senni Kirjavainen – Studying creative processes, design thinking and product development. 
" At the moment I'm working on a book on DF-approach, analysing data for my thesis and writing articles for an approaching conference. I am also teaching in Interdisciplinary product development and as a bonus I'm taking part in one of Aalto's Pedagogical courses."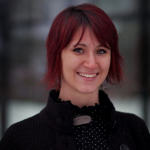 Stefania Passera – MIND research group
"Researching how visualization and information design can make contracts more understandable, user-friendly, and functional for business. At the moment, I am working on a couple of journal articles that will be part of my dissertation. Moreover, in the spring I am leading the Internship Innovation Project (I2P), a course on innovation-in-action in collaboration with ESADE Business School, Barcelona."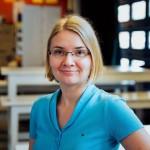 Tua Björklund – studying how development intentions are more readily translated into action. 
"Now that the EU funding application on co-creation impact that we wrote with partners from our global network has been submitted, I'm back to preparing the book on DF-style development and journal papers on development practices in new ventures and the effects of PD6 on design brief interpretations. I'm also teaching in Interdisciplinary Product Development and Aaltonaut courses."