The annual Product Design Gala was held again at Aalto Design Factory on Friday May 16th. This day filled Design Factory with 17 student projects (14 from Finland and 3 from Graz University of Technology) presenting their final prototypes and findings. Visitors were able to test the new product ideas and challenge the teams with their tricky questions.
The gala was visited by both current industrial partners and other interested company representatives, by students and staff of Aalto University, by media and journalists and over a 100 international partners and students around the globe. This kind of gathering was a great opportunity to bring together people from various institutes and organisations! Hence, our Design Factory Global Network organised various activities for our global partners and other international guests.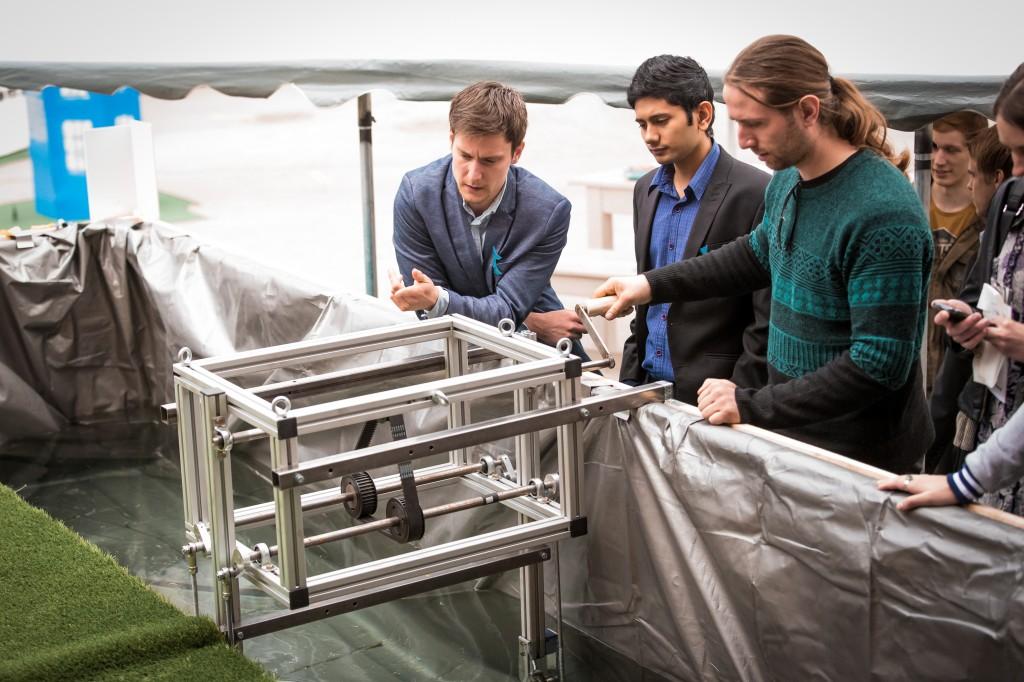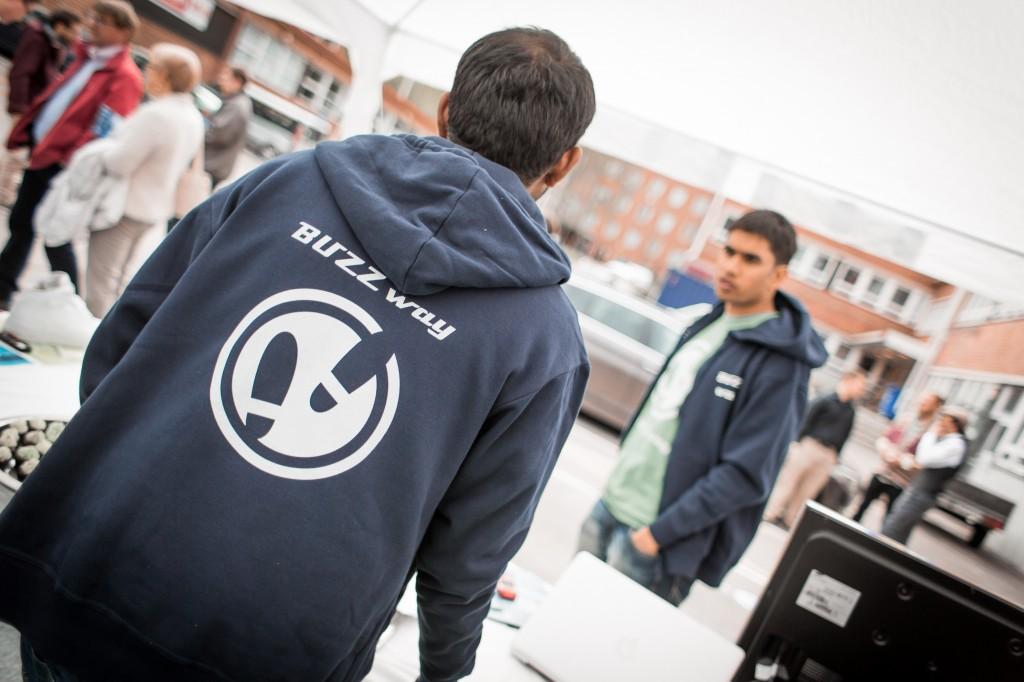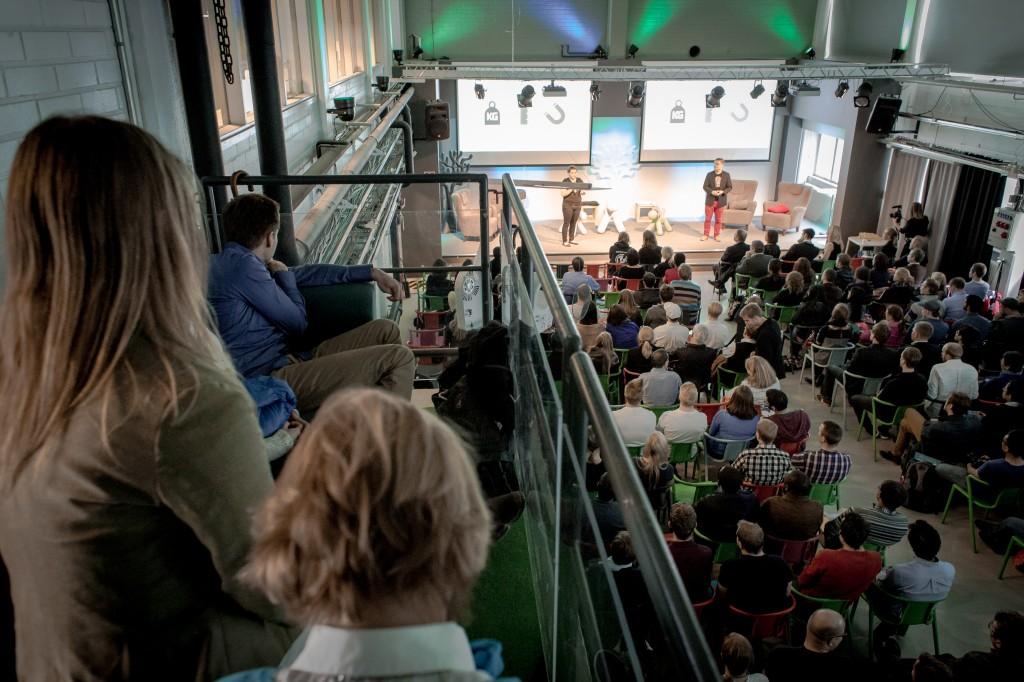 Photos: Lauri Hassi
Gala was also a great opportunity to ask what do the company representatives think about these kinds of real-life projects and company partnerships as a part of university education. We interviewed three visitors from different companies: Lauri Tiainen from ABB Marine, Markus Durstewitz from Airbus and Klemens Rosnagel from Audi.
Klemens Rosnagel, Design Research, Audi
What is your motivation to visit the Product Design Gala this year?
"We organised an Audi Design Competition here a couple of years back and it left me with a good impression – it feels like you are trying out new things and methods. Perhaps there will be a Audi-project also here in the future. I was also genuinely interested to see how PDP works and what are the results of the projects this year."
Your thoughts about real-life projects and company partnerships as a part of university education and courses?
"I think it's extremely valuable. We are also doing many projects with universities and when doing projects like these we bring the real life into education, which is of course adjusted to the university setting. For the university setting we can adjust the speed and pressure but still simulate reality. I also think that projects like this give us a great opportunity to get in touch with the students – we get to know them, get to know how they get along in the team and how they work under pressure. Hence, recruitment is also one motivation for us to be a part of this kind of projects."
Is there something at Design Factory you would like to see in your organisation?
"I'm not that familiar with Design Factory that I could say for sure, perhaps I know more after our project together. But I like the interdisciplinary approach, the fact that the students get trained to look beyond their own discipline. It's all a matter of communications, that we learn to talk to other people since they'll be working in interdisciplinary teams also in the real-life. I wish PDP a great future and good luck!"
Tuula Antola, the director of Economic and Business Development in the City of Espoo, also visited the PDP Gala.
And last but not least, our very own Janitor of ADF, the father of PDP and  ADF, professor Kalevi "Eetu" Ekman shared his thoughts about this year's PDP Gala.
See all pictures from the Product Design Gala from Aalto Design Factory's Flickr.
In the Product Development Project (PDP) course interdisciplinary student teams from Aalto University and partnering universities around the globe work hard for one academic year to complete their design challenges given by industrial companies and other collaborating parties. This year the PDP teams were sponsored by the following companies: ABB Marine, FIMA, Genano, KONE, Nokia, Norpe, Philips, RAY, SAKO, Vaisala and Wärtsilä. In addition student team, Bed Bug Kill, was working on their own idea and another team was collaborating with the New Children's Hospital-project.
More information on the Product Development Project and the Gala: http://pdp.fi/