Learning development skills
On the applied research side, one of the continuous efforts at the Design Factory is understanding the skills needed for effective development efforts and how these can be acquired.
In one of our most recent efforts, we tracked down over 200 alumni from the Product Development Project (PDP) course already in the workforce, asking what they considered most useful in hindsight. See some of the results below!
KEY TAKE-AWAYS FROM PDP
In 2017, 272 PDP alumni who had taken the course between 1999 and 2016 reported through surveys and interviews what had been key learnings from the course and what they needed in their development efforts in their professional work.
When asked about what had been most useful about the course in hindsight, many alumni brought up the realism of the experience: working with a large team with an actual budget, on a real problem, reporting to a company sponsor. Many also highlighted having learned the most from the mistakes they did during the course. On the other hand, 21% of the alumni we reached had continued collaboration with the organization that sponsored their project in the course afterwards, typically as a summer trainee or doing a master's thesis for the company.
From the sponsor perspective, taking part in the course was seen as a way of finding future talent and new perspectives in a low-stake opportunity to explore new areas. Project briefs could also be a way of keeping good ideas alive and inspiring existing staff:
"I've seen it as a great opportunity for our engineers to jump in, let loose with the students. They get a bit of that out of the box thinking and get to experiment and prototype and play around with a bit more crazy idea, that they can't do at the office." (large engineering company sponsor)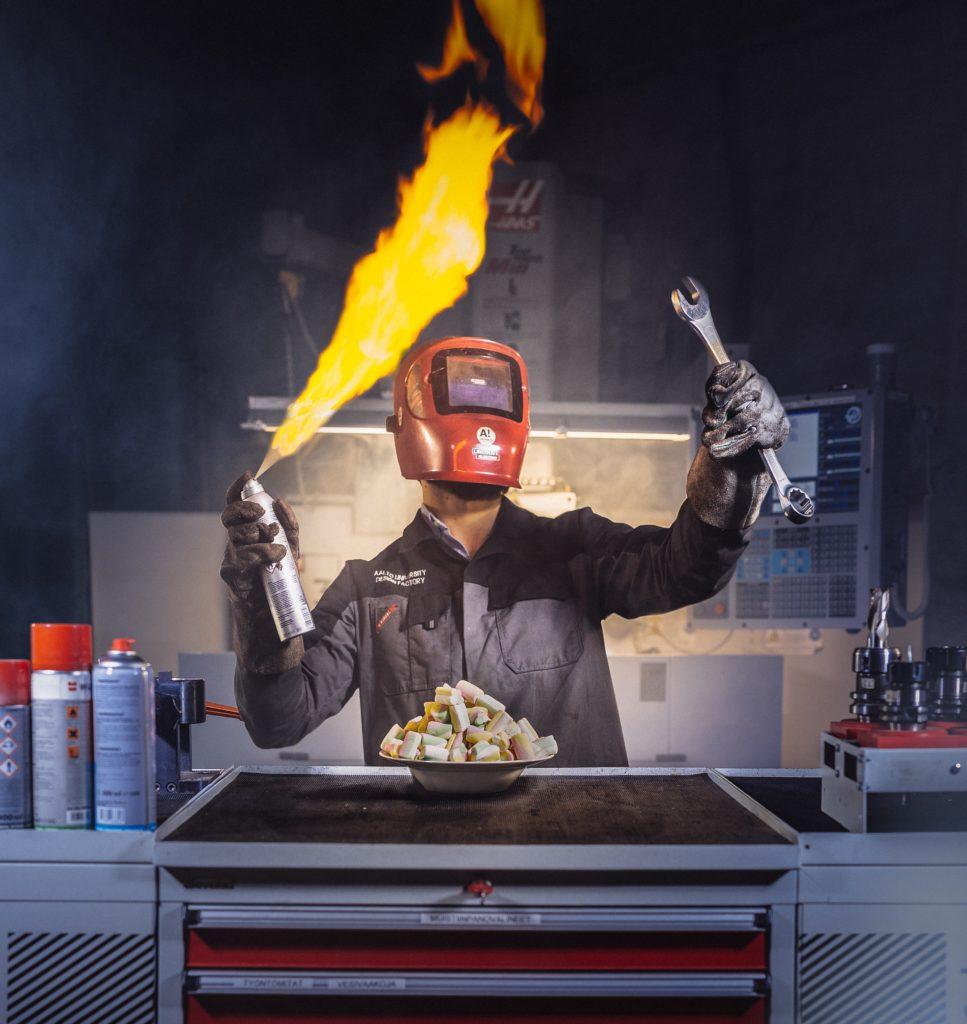 Skills learned through the course
64% multidisciplinary & multicultural teamwork

31% managing people, projects & tasks

30% development process & practices

21% communication & networking

15% understanding one's role, confidence & curiosity
Where do PDP alumni end up?
37% work in design or engineering positions

22% work in a managerial position, double that for those who acted as student project managers during the course

16% are entrepreneurs

9% work in research

7% work in consulting
Skills used in worklife
69% attitudes like confidence, curiosity, and persistence

34% user-centered design, prototyping and defining problems

33% multidisciplinary and multicultural teamwork

25% communication and networking

16% managing people, projects and tasks
tua.bjorklund@aalto.fi
+358 50 511 3182

maria.mikkonen@aalto.fi
+358 50 452 0729

raimo.vepsalainen@aalto.fi
Learning development skills