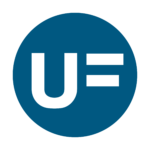 UNIVERSITIES OF THE FUTURE
Continuous education, research and outreach on the area of Industry 4.0
---
"We are currently preparing students for jobs that don't yet exist, using technologies that haven't been invented, in order to solve problems, we don't even know are problems yet." Most of us have come across this famous insight of former Secretary of Education Richard Riley about the state of education already in 2014.  As a matter of fact, we have always lived in uncertain times and prepared for a mysterious revolution ahead of us. Western economieshave already undergone three industrial revolutionscharacterized by technological advances and an accelerating pace of change in a workplace. Transformation of work has resulted in identifying a set of transferable skills that will prepare all students, regardless of their discipline or professional field, for working in the unknown future. These"21st century skills" often involve competencies related to learning and innovation, digital literacy as well as career and life.
The Universities of the Future Project(UoF) brings together higher education institutions, businesses and public organizations from Finland, Poland and Portugal, to collaborate within the upcoming framework of Industry 4.0. This community of practice aims to address the existing gap in the current offer in Higher Education and co-create innovative and multidisciplinary solutions adjusted to the current and upcoming challenges of a digital era.
For staying up to date on opportunities to participate in the co-creation process, follow us on Facebook. You can also find out more on the Universities of the Future website.
maria.clavert@aalto.fi
+358 50 521 3044

Marcela Acosta Content and Information, partner plaza coordinator

marcela.acosta@aalto.fi +358 50 512 4296

markus.kirjonen@aalto.fi
+358 40 164 5594

Universities of the future