DIRECT PRINTING FROM AALTO MAC
By printing directly you do not have to identify yourself on the printer and you can print to all T21000 printers in DF that support direct printing. Prints come out from the machine when you press print and you have to remember to collect them.
Step 1
Open the file you want to print.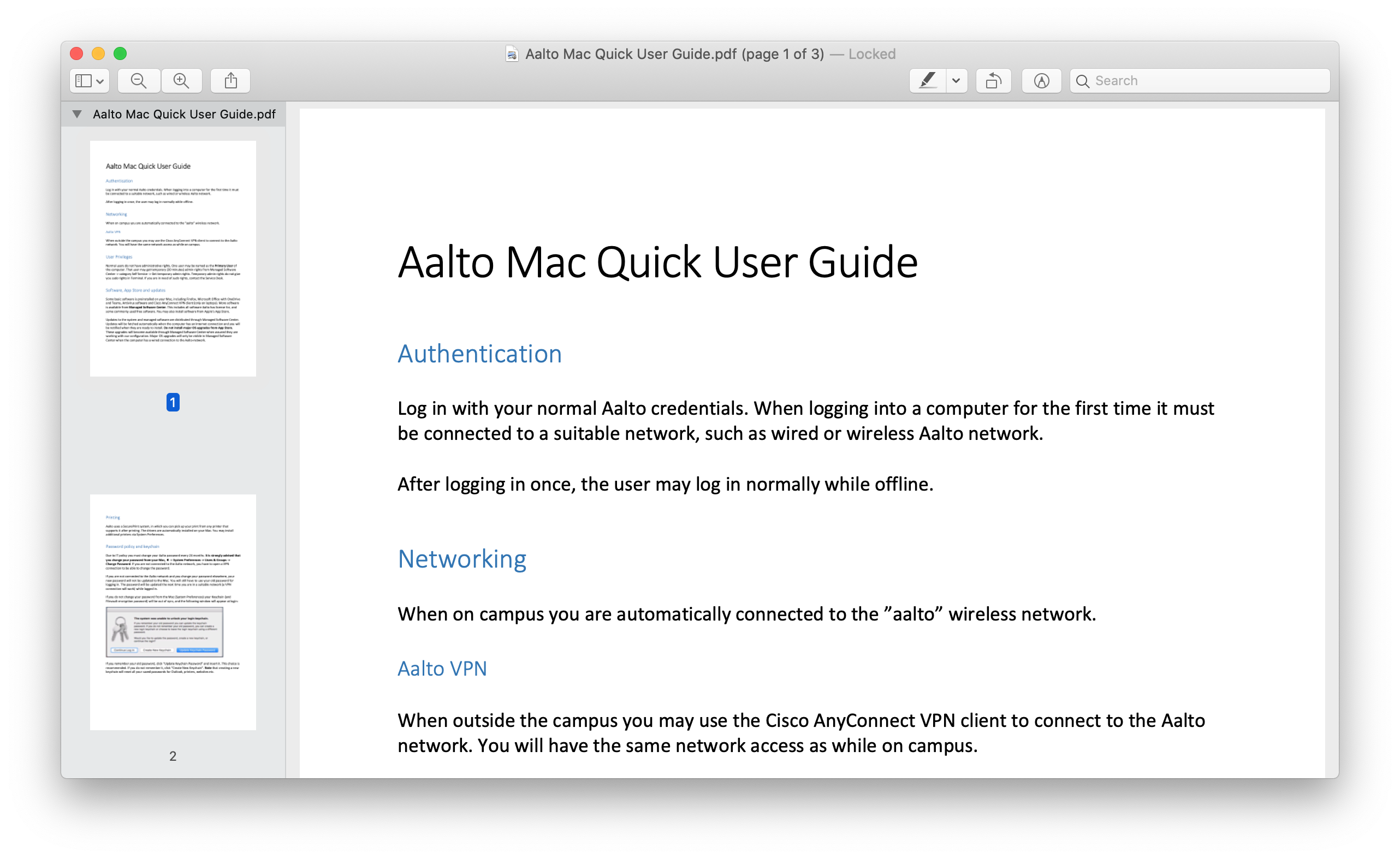 ---
Step 2
Press print from the menu or use the keyboard shortcut CMD+P. This will open the print dialog.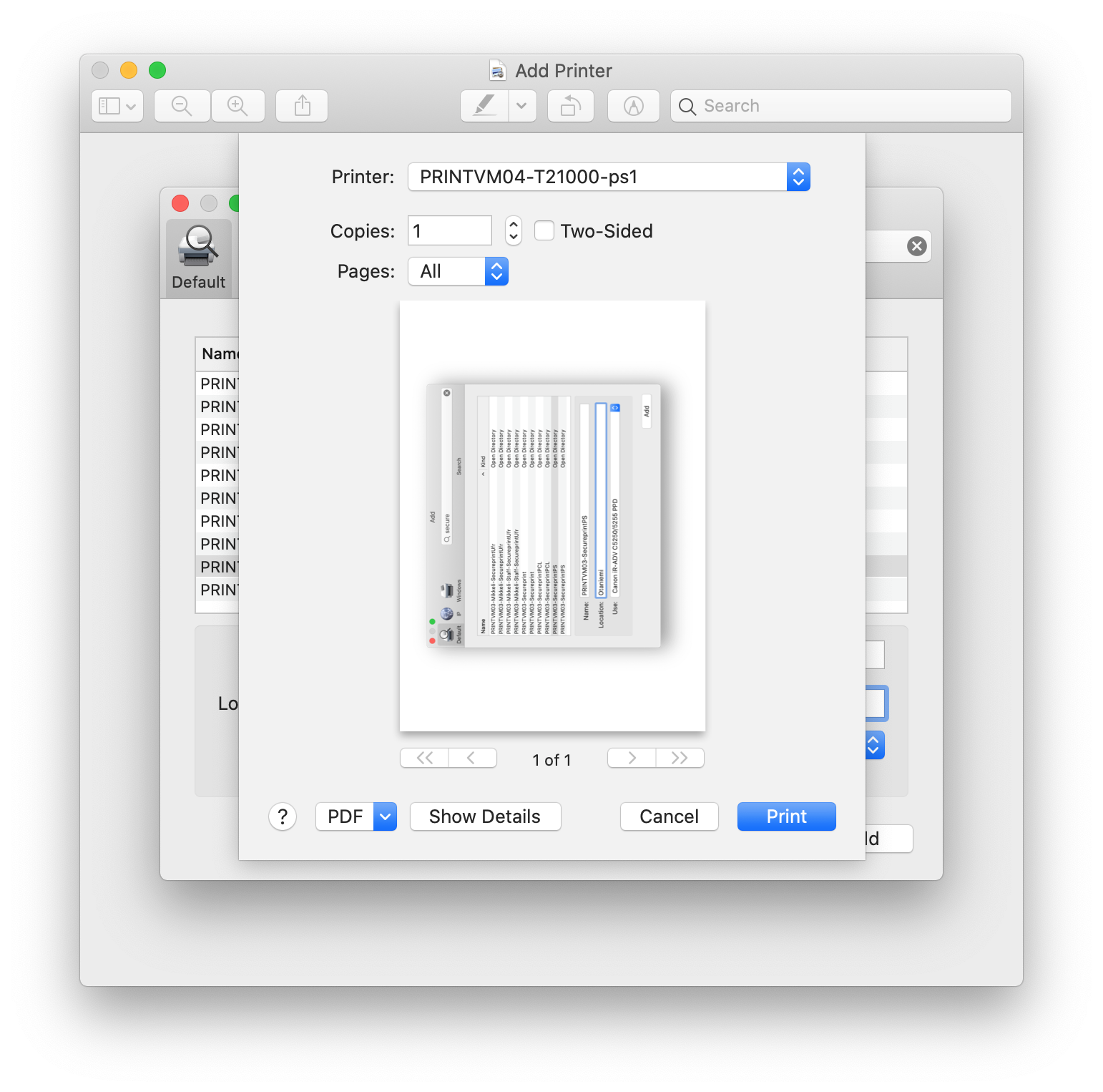 ---
Step 3
Select the printer that you want to use. In this case we are using the PRINTVM04-T21000-ps1 which is a small black and white printer located in the basement of DF.
If you don't have Direct Printing printers added to your Aalto Mac see these instructions how to add them.
You can see a list and the specs of the DF printers here.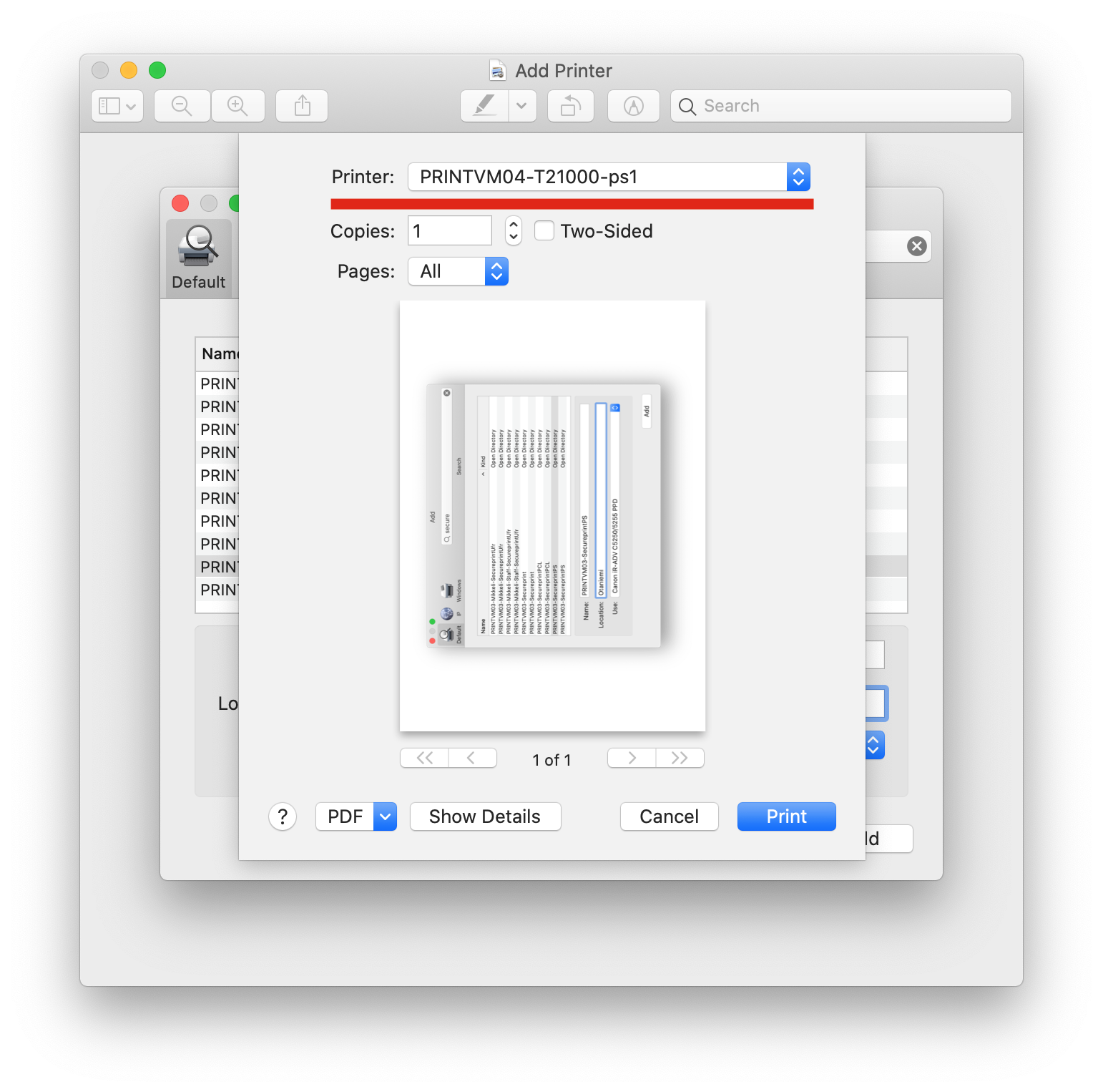 ---
Step 4
Use Show Details to change printing settings if you need to do so.
Press Print
If you get asked for credentials use your Aalto username and password.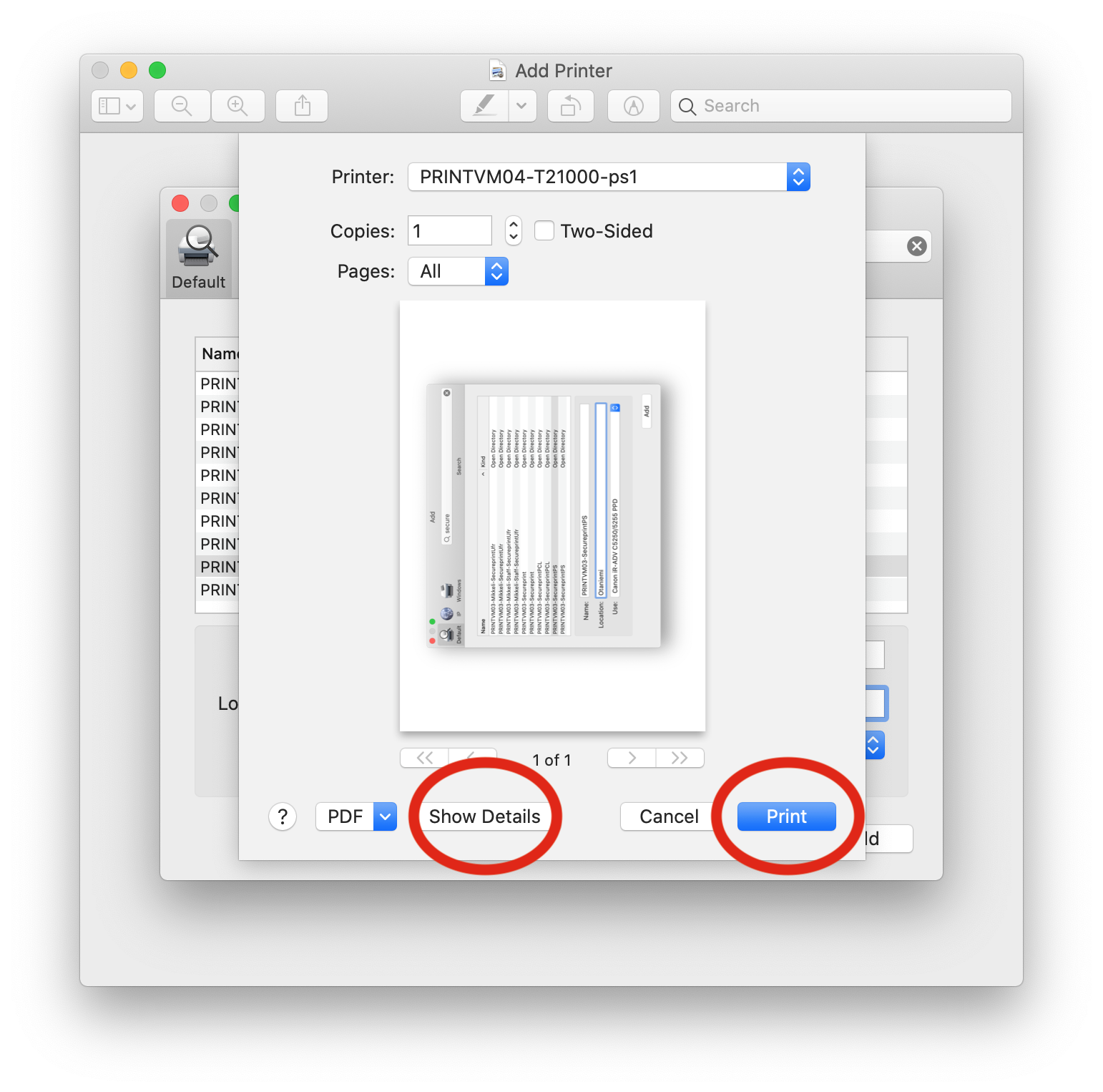 ---
Done
Go to the printer and collect your prints.
You can see the location of each DF printer here.
Tap yourself on the back. Bravo, have a party.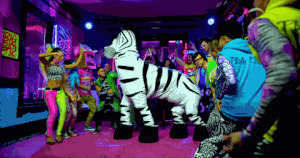 CONTACT
In case there are issues with these instructions please contact the person bellow
Direct Printing from Aalto Mac