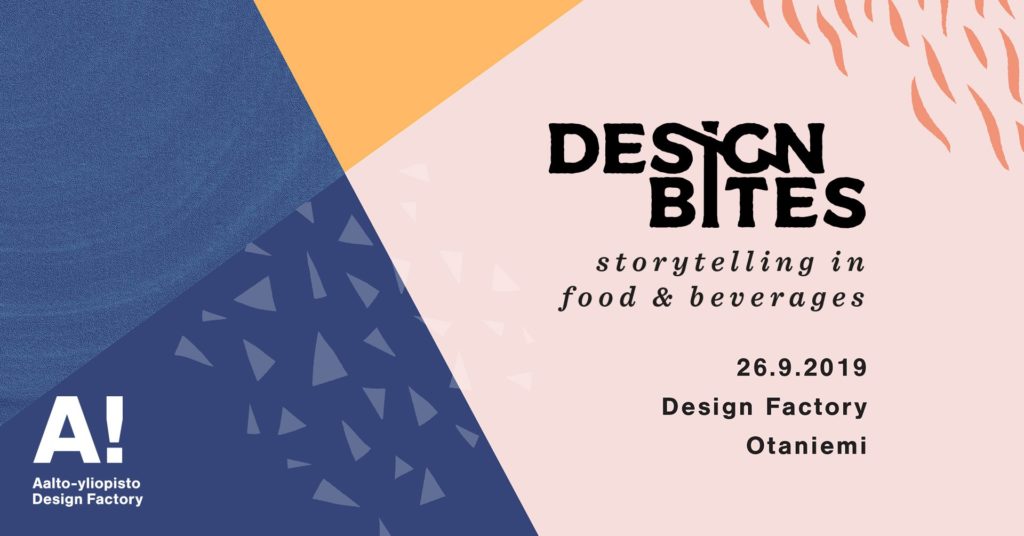 Entrepreneurs, students and food-enthusiasts, join us at the third food and beverage event at Aalto DF!
After sharing the latest with the DesignBites research project, we'll hear experiences and stories from the field over storytelling and branding: Toni Eräpuro from Kuudes design agency with case 3 Kaveria, Hanna Montonen from Olarin Panimo and Eveliina Suoyrjö from Arctic Power Berries. After the keynotes, Paul Savage from the Aalto DF research team will facilitate a storytelling workshop around food and beverages.
Let's continue the conversations at Olarin Panimo for an afterwork from 15.30 onwards!
Thursday September 26th, at the Stage of Aalto DF:
8.30 Design+ Change event
—
11.30 Lunch is served
12.30 DesignBites – whats up / whats next ?
12.45 Keynotes from the field:
– Kuudes design agency and 3 Kaveria
– Olarin Panimo
– Arctic Power Berries
14.30 Hands on workshop: storytelling in food and beverages with Paul Savage, Aalto University
15.30 Afterwork beers at Olarin Panimo tap room
DesignBites storytelling