RAT RELAY FOR GLOBAL GOOD
---
Rat Relay is a three-day design thinking hackathon organized by the Design Factory Global Network. Each Design Factory brings a sponsored challenge that is rotated around the world before returning back home – just like in our interconnected world today, tasks are shared and split between teams working together near and far. The challenges are tackled in six 6-hour slots following the design thinking process: emphatizing, (re)defining, ideating, prototyping, testing and pitching solutions. The Rat Relay is open to everyone (although advance registration is required), and participants choose how many slots they wish to take part in. If you are an Aalto University student, you can receive 1 study credit through the "MEC-E3999 Product Development Course with Varying Content V" if you take part in at least 4 slots.

Join us in the next Rat Relay 20.-22.11.2018!
Take part in our biggest yet Rat Relay with 14 Design Factories across the globe in on this round. We will be solving globally real challenges following a design thinking process, with each challenge rotating through five Design Factories in Europe, the Americas, Asia and Australia. The challenge Aalto Design Factory sends out to the world after Tuesday morning will return to us in Thursday afternoon.
Rat Relay is open for the public, but we need you to sign up in advance to share the needed materials with you. You're welcome to join us in as many shifts as you like, from one to all six! Please note that you should be able to commit to the full six hours of your chosen slot(s):
❏ Slot 1: Empathize 8AM-2PM Tuesday 20.11. (harvesting wild ingredients)
❏ Slot 2: (Re)define 3PM-9PM Tuesday 20.11. (challenge brief from Kyoto)
❏ Slot 3: Ideate 8AM-2PM Wednesday 21.11. (challenge brief from Tartu)
❏ Slot 4: Prototype 3PM-9PM Wednesday 21.11. (challenge brief from Warsaw)
❏ Slot 5: Test 8AM-2PM Thursday 22.11. (challenge brief from Cali, Colombia)
❏ Slot 6: Pitch it! 3PM-9PM Thursday 22.11. (challenge brief from Helsinki)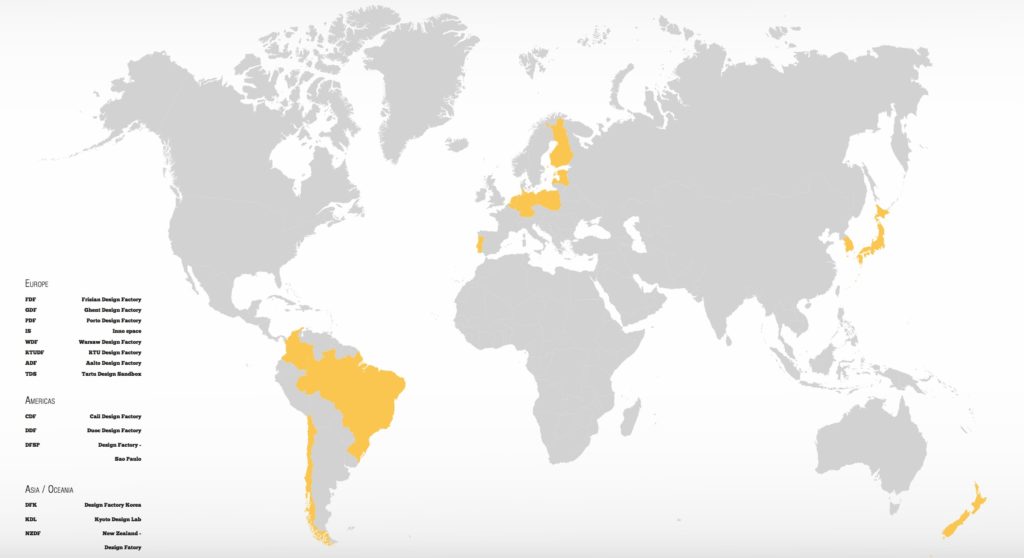 In a Rat Relay you get first-hand experience of
collaborating locally in a multidisciplinary team – how do you work effectively with people from different backgrounds?
collaborating internationally – how do you get onboard a project that started somewhere else in the world, and how do you communicate onward what you've done in your slot?
the design thinking process and some of the practices used at each stage – for example, how do you identify service touchpoints, what should you take into account when defining your project, and how do you make quick-n-dirty prototypes in less than 15 minutes?
having fun while addressing meaningful issues faced by real people around the world – what kind of leverage can we co-create to improve our communities and habitats?
Rat Relay for Global Good