PRINTSHOP
3D printing, vinyl cutting and large scale plotting
CULTURE OF TRYING
We believe that users of DF should see and try what relatively cheap, available technologies can do for their projects when used correctly. Whenever you need to make a sticker for your prototype, print a poster or prototype with a 3D printer, PrintShop is the place for you.
BASEMENT STUDIO
PrintShop is a small studio in the basement floor of DF. It is well equipped with materials and tools to help users take their projects on to the next level. Some of the machines were previously used by the staff in the building of DF but now have been shared with the community.
GET STARTED
To access, all you need to do is go to the basement and find your way to the PrintShop. In there you might meet any of the staff and they will be able to help you get started. The space is open during work hours, which can be quite loose. Usually between 0900 – 1600.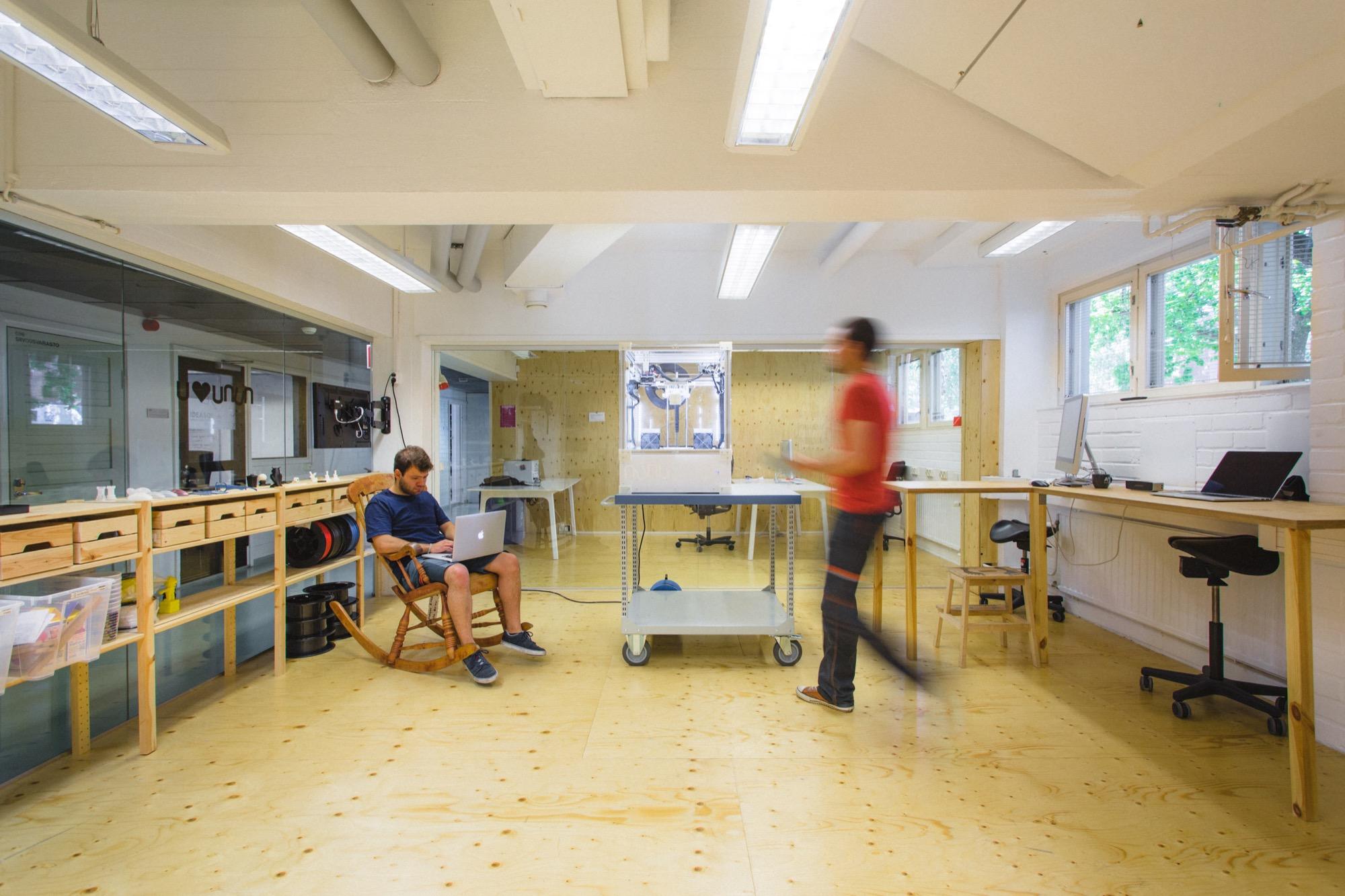 Access
The space is open when the staff is around. That is usually between 9-16 during weekdays. However you might find us here around the clock. If at any point of your stay you become an advanced user you might be granted access to the room. For that contact George.
Materail Usage
We do not charge for the material usage. However all used material should be reported using a form on the small iPad in the room. The process is quite easy. Used material data can be seen on the space info screen outside the studio.
Learning Cutting, Plotting & 3D Printing
If you are interested in learning how to vinyl cut or print with the plotter please approach the staff or users of the space. Learning basic vinyl cutting and plotting is rather easy so we find it difficult to justify a workshop.
For 3D printing please approach Ville. If you have big need for the printer and are willing to spend some time to learn the delicacy of 3D printing he is the guy for you.
PRINTSHOP PEOPLE
AC DC these guys know all that is current
george.atanassov@aalto.fi
+358 41 465 1391

joel.meneses@aalto.fi
+358 40 217 0879

ville.kukko-liedes@aalto.fi
+358 40 764 6050
PrintShop