MACHINESHOP
CNC, metalwork and modeling in Design Factory
PROTOTOTYPE FURTHER
There is time when all projects need take the next step. We believe that DF users should be able to see, experience and interact with traditional manufacturing methods, machines and most of all the people that operate them.
THE GUYS ON GROUNDFLOOR
MachineShop is a 100+ sq. meter room that is located on the ground floor of DF. With good tooling and helpful staff there is almost nothing we can't handle. We always serve DF users first and hope you come with an open mind rather than just a task.
GET STARTED
To access all you need to do is go to the ground floor and find your way to the MachineShop. In there you might meet "the guys" and they will be able to help you get started. Always ask for permission to use the equipment. Door is open between 0800 – 1600.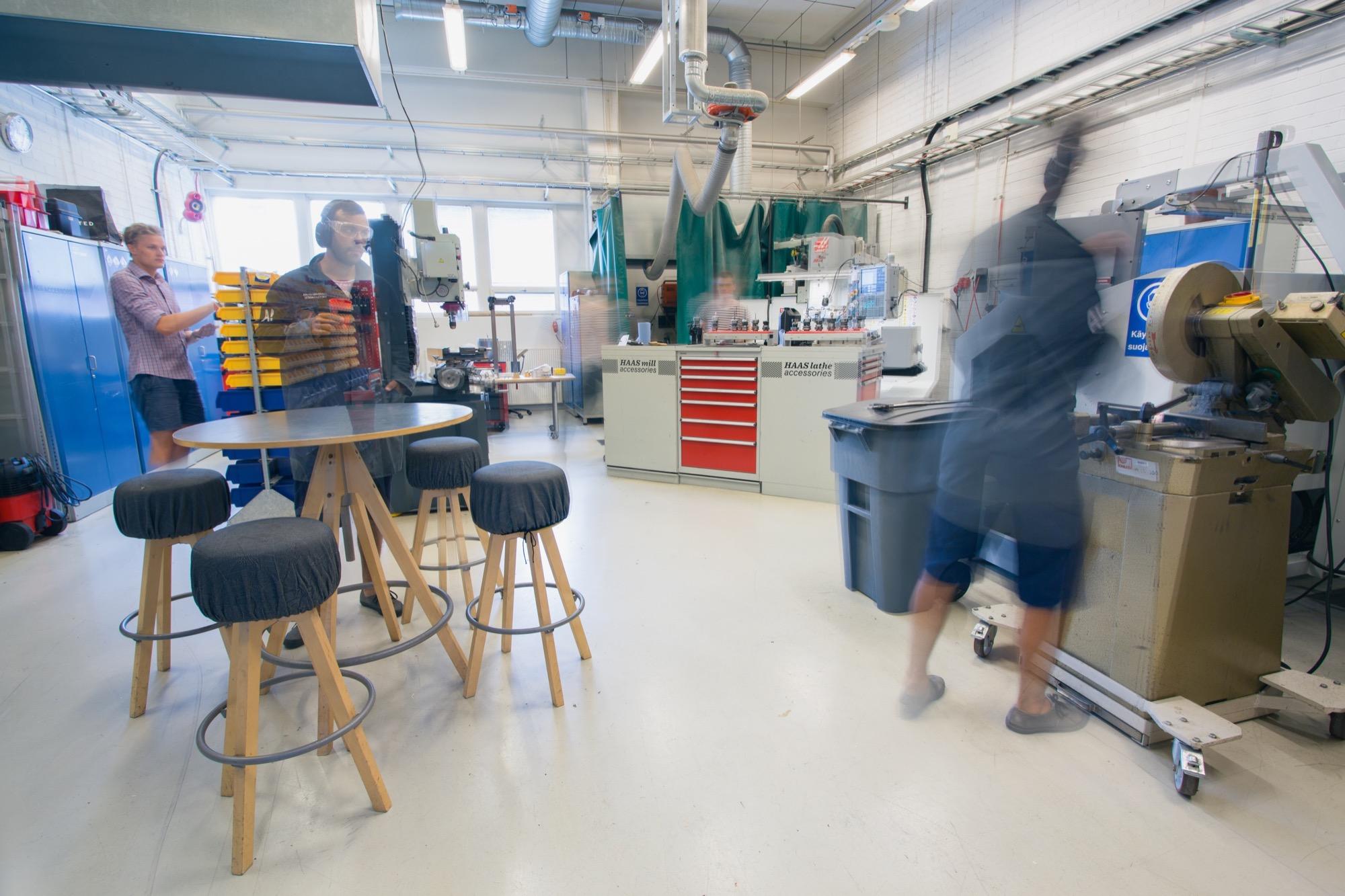 MachineShop in Short
Machineshop is creative environment for prototyping and model making. Our priority is serve student and startup companies. Our core talents are manufacturing techniques, material knowledge and creative solution in prototyping. We have long experience in manual and  NC machining, milling and turning. We have large network of collaborative companies. Service team maintain and develops the shops. Service team can also help you is cases of building services.
Goals
To continue to improve our skills and knowledge to provide better support to the students, permanent users, corporate partners and random users (all stakeholders in DF)
To support projects that eliminate boundaries and promote integration
To make ourselves available to all the students
MACHINESHOP PEOPLE
These guys can help you out
vesa.saarijarvi@aalto.fi
+358 50 525 0273

kari.kaariainen@aalto.fi
+358 50 590 7224

sauli.larkiala@aalto.fi
+358 40 836 4265
MachineShop